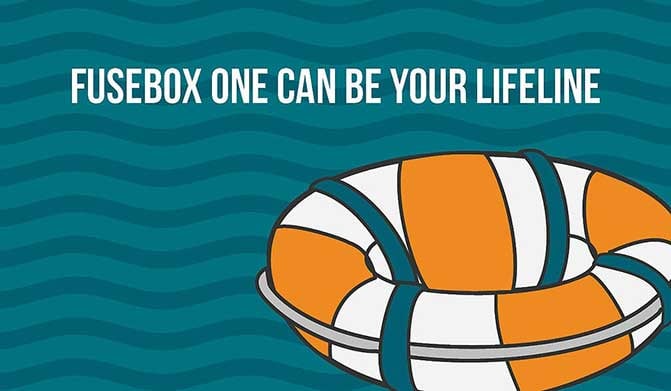 If businesses have learned anything from the COVID-19 epidemic, it is that you always have to be prepared to expect the unexpected and that you can't very well run a business once the doors are closed. Therefore, there is a big push to reconsider the way that companies are conducting their day-to-day operations. Part of that push includes the handling of the marketing operations, including management and oversight of all marketing-related tasks.
Marketing operations services are all about streamlining your day-to-day operations, including everything from marketing efforts to communication, lead generation, and even delivering physical assets to the customer. The integrated technology solutions include scalable, personalized platforms that allow sales, marketing, and customer success teams to remain on the same page about where things stand and use that information to identify the next best marketing opportunity that comes up.
What is Marketing Control?
Marketing has become an integral part of every single step of the customer buying journey. It is the only business function that touches all parts of the lifecycle, and as such, it deserves a little more attention. Marketing control is part of the process of managing marketing efforts, providing a means to determine whether goals have been achieved or not, and setting forth guidelines for applying necessary corrective measures to ensure performance goals are met.
It sounds complicated, but it doesn't have to be. Essentially, it's all oversight and analytics, monitoring, and management. This is a tool used to measure the success of various marketing efforts, identify potential problems or areas for improvement, and help create actionable, achievable goals related to marketing and its connection to the customer journey.
Objectives
The objectives of marketing operations management are fairly similar from one business to the next, with a general set of goals or intentions available to help you measure whether your efforts are on track. Although you can employ your own objectives in your marketing strategy, as well, most control efforts fulfill the following goals or efforts:
Evaluate marketing activities and efforts to ensure consistency, uniformity, and proper implementation of all marketing plans and strategies.
Detect inconsistencies, divisions, possible issues, and holes in the marketing strategy and provide reasonable, effective solutions to resolve them.
Measure marketing performance, including personnel and actual marketing efforts, as they are employed or engaged.
Inform business leaders and marketing operations managers of marketing planning efforts, revisions of standards, and marketing strategy best practices.
Coordinate departments within the business to interlink marketing resources and programs to align with overall company goals.
Survival of the Fittest
Without a proper marketing operations partner, there is a number of things that could go wrong. However, the biggest reasons why your company is at risk if you don't invest in this service are generally related to surviving in the highly competitive market and making it through the crisis that is the coronavirus lockdown going on in much of the world.
Here are the biggest reasons your business could risk total failure without the enlisted assistance of a marketing operations partner:
Your Competition Has Faster Response Times
Today, technology is taking hold of the business world and some companies have been quicker to adopt than others. In light of the lockdown going on in much of the world, businesses are being forced to reflect on their online presence and response times. In having this extra time to evaluate all aspects of the customer journey, you will be able to identify ways that you can increase response times for your organization and improve the customer experience all around.
Today's customer appreciates a lot of things, but above all else, they want quick responses from brands that they can trust. If it comes down to it, many will choose quick over-trusting, so make sure that you've set up for both. A third-party marketing partner will ensure that you have all of the best tools and tactics in place to generate the best leads and create quick, effective responses to all inquiries. People live in an instant world and if your business is going to survive, it has to get as close to that as possible.
A Marketing Operations Partner Can Reduce Stress
You have a lot on your plate. Especially now, with the coronavirus outbreak causing all kinds of confusion and uncertainty in the economy, business owners are more stressed and overwhelmed than ever before. Right now, you can't afford to be paying a full staff to deliver full-time results, but you also can't just pause your business until things get better. If it's stressing you out to evaluate and monitor your marketing efforts from your home office, consider enlisting the assistance of a marketing operations partner who can keep an eye on everything for you.
When your third-party service is responsible for monitoring your marketing efforts throughout all aspects of the customer journey, you won't have to worry about a thing. You will be notified when something happens that is worth your notice, but that will simply be a courtesy to keep you in the loop as to how things are going throughout the process. Plus, even if an issue is identified, a professional firm will be able to resolve the issue sooner and help eliminate that stress, as well.
You Can't Afford Fixed Expenses Right Now
The entire world is in a state of flex. We are facing a situation that many people never expected to see in their lifetime. Businesses are shut down and struggling to figure out how to stay afloat. Despite offering online sales, companies aren't succeeding because many customers still just aren't shopping. People aren't sure if they will continue to have employment when this is all over. They worry that now isn't the time to spend money. These are things that are keeping people from shopping.
For a business, it's less about not spending money and about spending the right money. Fixed expenses are no good at a time like this. You certainly don't want to eliminate your entire marketing department, but you should do some restructuring and consider the value of third-party services as opposed to continuing to keep so many people on staff. Even temporary layoffs, although unfortunate, may be necessary in a time like this.
Streamlining and Business Intelligence are the Future
While everyone is saying it, a lot of people have yet to take it to heart. However, the reality is that business intelligence and automated solutions to streamline operations are a must-have for the future success of your business. It doesn't matter what industry you are in or the size of your company, because you have to embrace technology for what it offers. With the right services, you can find scalable solutions that will grow with your business, too, so that you only have to adopt once.
Streamlined operations are no longer an asset for your business—they are a must-have. Without a streamlined, efficient process for marketing operations and other aspects of the customer journey, your customer is going to notice the bumpy ride and that may cause them to go elsewhere. When you are attempting to cut costs, reduce time and effort, and increase your success without spending a fortune on in-house salaries and other expenses, a third-party marketing operations management team is a must.
The Benefits of an Effective Marketing Control Strategy
When you employ the appropriate strategies and services to assist with marketing management and control, you'll enjoy a number of benefits. First and foremost, this process improves the overall effectiveness of the planning of your marketing, and the two go hand-in-hand. You can't have an effective planning process without control and management efforts in place to ensure that everything is accounted for in your new strategy.
Other benefits of using this strategy with a marketing operations partner include:
All marketing efforts are pointed in the same direction and streamlined for the efficiency of the business overall. You will ensure that all of your strategies are on track with your goals and designed to provide the best results whether or not you're familiar with marketing operations yourself, because the third-party partner will take care of everything.

This will reduce the risk of future mistakes and issues with preventive steps and plans in place to help you learn as you go. Your partner will be able to identify weak spots and inconsistencies and help you improve them to increase your odds of future success and fewer failures along the way.

Marketing management ensures the best utilization of all marketing resources, which leads to better profitability and productivity, increasing the progress of the company overall.

Having a partner can give you valuable insights in the decision making and planning process. While you may know your business inside and out, a marketing operations partner understands this process quite well, and may be able to help you come up with a better strategy for your marketing efforts based on their professional experience and knowledge.

You will be able to improve overall performance and efficiency in your marketing efforts and still reduce your operating costs and expenses by not having the analysis being done in-house. Outsourcing is a hot topic right now, as more companies are looking to do more for their business with a much smaller budget, and this is one way to make a big impact without much of an investment.
Third-Party Services are the Future
Previously in business, many companies looked down on third-party service providers and outsourcing their operations. It was a point of professional pride to keep everything in-house and have a full staff that was available to handle anything that needed to be done. However, today, that is not only an expensive way to do business, but it's highly unrealistic. Right now, companies need to save money wherever they can. That includes getting rid of fixed costs in exchange for flexible, scalable solutions that fit a smaller, more uncertain budget.
Having a marketing operations partner will give your business someone who is accountable, experienced, and capable of coming up with unique insights and unconventional approaches to marketing operations to ensure that your efforts are optimal for the current economic climate and still in a position to transition back to the "normal" day-to-day operation of your business once the lockdown is over.
Again, it's no longer about whether you need a partner for your marketing operations management. You absolutely do. The only question is which partner you'll choose and what they can offer your business. As you've seen in this article, there is a lot that you can stand to gain from creating a relationship with a marketing operations partner. However, the fact of the matter is that your business just can't survive today without one.
FuseBox One is Your Preferred Marketing Operations Partner
At FuseBox One, we take pride in helping people reduce their operating costs and save their own time for other endeavors by streamlining and monitoring their marketing operations efforts. Our automated business intelligence solutions offer something for just about every business, no matter what industry you might be in. Plus, you can count on personalized solutions that fit the needs of your organization ideally, no matter what you have in mind.
One of our best features that assists companies with marketing operations is the Project Manager tool. This feature is located in the personalized portal, and will allow you to reduce endless hours of oversight and project coordination, manage your resources, print schedules, and warehouse and inventory levels, and so much more. You can even manage the manufacturing process and approval of certain production efforts, right from the same portal where you're managing every other aspect of your business.
Call our dedicated team today to discuss your needs and see why we're your best choice for a marketing operations partner. We have a full range of solutions at FuseBox One and are committed to helping your business get through this tough time and into the future with better marketing efforts and more streamlined operations. Contact us now to learn more and get started!
Resources:
https://www.ceto.com/blog/the-pros-and-cons-of-using-third-parties
https://centricconsulting.com/digital-consulting-services/marketing-operations/what-is-marketing-operations/
https://www.bcsconsulting.com/blog/using-third-parties-competitive-advantage-cause-concern/