FuseBox One delivers critical commercial printing solutions, including the design and creation of custom packaging. We help ensure that your products stand out for all the right reasons and that your branding is consistent across all markets. The right packaging is essential, and FuseBox One delivers eye-catching graphics, vibrant colors, and high-quality solutions.
We offer enhanced packaging solutions for discerning businesses that need to establish or build their brand and require high-end packaging design. From prototypes to structural design help, FuseBox One does it all. Contact us today to schedule a consultation to learn more, or see what we can do for you below.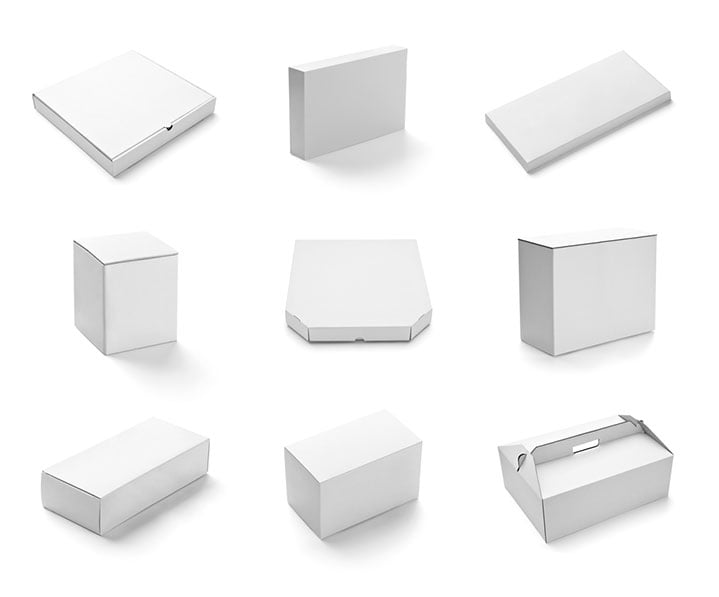 Paper Board Boxes- Folding Cartons
Folding paper board boxes offer convenience, eco-friendly properties, and the ability to customize them to any degree. Plus, they're affordable and work for a very wide range of products.
Litho Laminated Boxes
Make an impact with our litho laminated boxes. Our screen-printed lithographic printing offers outstanding colorfastness and visibility for your product and brand building needs.
Corrugated Boxes
Corrugated boxes are valued for their strength, affordability, and ease of customization.
Set-Up/Rigid Boxes
Send a message of quality and thoughtful care with custom-printed set-up/rigid boxes.
Poly Bags
Customized poly bags offer a way to build your brand while offering customers convenience.
Blister Pack
From medications to toys and everything in between, custom-designed blister packaging is durable and offers high visibility.
Tuck Boxes
Tuck boxes can be customized to any degree inside and out. They offer ease of access and an eye-catching aesthetic.
Security Packaging
Protect the contents of your packaging while building your brand with our robust security packaging options.
Sustainable Packaging
There's a lot to think about when it comes to achieving sustainability benchmarks, and our engineers consider everything from post-consumer recycled material content to Earth-friendly inks, smart packaging design, material use, and more. We also focus on using the least amount of material to optimize resource and energy usage and drive improved efficiency across your supply chain. Sustainable package design also helps you reduce packaging materials and minimize waste to consolidate storage space for better usage.
Clamshells
Clamshells offer a simple, effective way to showcase your product(s) while providing brand-building opportunities.
Pillow Boxes
Ideal for items ranging from eyeglasses to makeup, pillow boxes offer plenty of branding opportunities and can feature almost any design while providing an eye-catching form factor.
SBS Solid Bleached Sulfate
A virgin fiber grade paperboard, SBS is crafted from bleached wood pulp and then coated with a clay mineral topcoat. It's ideal for high-end graphics and luxury packaging needs.
CUK- Coated Unbleached Kraft
Coated unbleached kraft, or CUK, is ultra-durable, holds ink well, and even withstands humidity, offering a great packaging solution for many products.
CRB Coated Recycled Board
CRB offers plenty of strength and durability, but also allows you to reduce your carbon footprint while building brand recognition.
CNN Clay Coated News Back
This 100% recycled paperboard product is well-suited for lightweight cartons and similar products and can be customized easily.