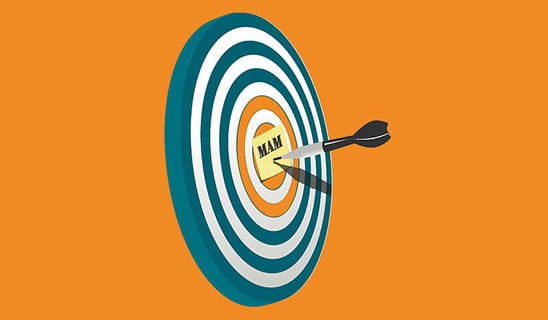 Marketing asset management– MAM for short– refers to the organizational system a business or team uses to store, locate, and distribute all of their marketing assets. MAM technology has grown more necessary as companies are seeing a drastic increase in the amount of content they manage across company divisions. With everything stored in a central location, employees can accurately track and manage content and ensure brand consistency. Using advanced search functionality, marketing asset management systems like the Lite and Pro portals provided by FuseBox One can make finding the right asset easier and faster than old fashioned shared folders.
There are a lot of benefits to reap from using MAM technology, for both small and large businesses. The following five examples just scratch the surface of what MAM can do for a company.
1. Your employees have the company content at their fingertips, when they need it, where they need it.
MAM technology allows access to company resources and content across devices, so if an employee is working via a mobile device, they can reach the content they need. The instant availability of these materials can increase employee productivity, and increased productivity means a more successful business. When all of your assets are located in one central management system, your employees can instantly access anything they need to print, download, email, or even post to social media. Don't want everyone to have access to everything? FuseBox One asset management portals are highly customizable, so you can control user access to content as needed.
2. You can track your most successful campaigns.
Need to know which marketing effort soared this year and which fell flat? MAM technology is capable of analyzing the success rate of your campaigns, providing invaluable insight into what your audience responds to and what needs more work. Better yet, your marketing team should be able to take those winning aspects and recycle them for future campaigns.
3. Everyone is on the same page.
Or at least they should be, with the help of marketing asset management. When new hires are being trained, they can swiftly be integrated into the existing web of company content and information. Updates to content in the portals are available to everyone in real-time, so no more waiting on an email with the next steps in your project, and no more digging through the shared drive
4. Let market asset management guide the creation of your marketing assets.
With FuseBox One asset engineering your team has access to fully customizable templates and layouts to meet the needs of your business. Templates could include:
Webpage




Presentations




Proposals




Calendars
5. Updates are universal.
MAM technology is especially useful for large corporations with a broad reach. If the corporate marketing team needs to communicate changes in content or clean-up of outdated materials, they are able to do that through the marketing asset management technology across all sectors. This works in the opposite direction as well; company branches or communities can relay personalized assets to the larger team.
Interested to know more about MAM?
Check out our Ebook - Marketing Asset Management & Modern Business