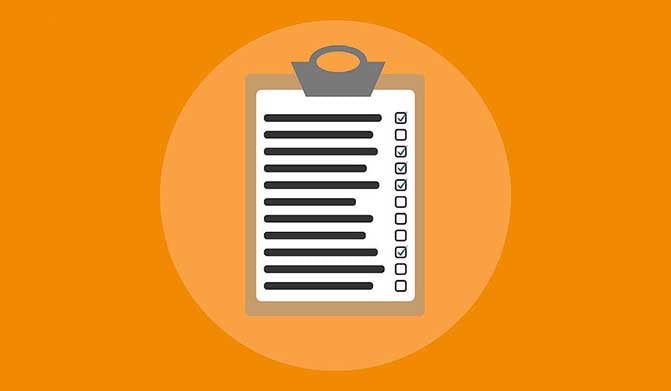 Think about how quickly the COVID-19 pandemic swept into the economy, and how little time businesses had to react to this major crisis that has created serious disruption for the world on so many levels. There wasn't time to plan, prepare, or acquire the right tools to handle running your business from a remote base, let alone a chance to think about the best ways to keep things afloat during the lockdown.
Now, companies are reeling to recover and really feeling the impact of the effectiveness (or the lack thereof) in their existing disaster planning strategies. Some are realizing that they are in a better position than they expected, but most are finding that even the best-laid plans never go off without a hitch and that there may be a little more tweaking that needs to be done in order to ensure that day-to-day business is protected from major disasters like the COVID-19 shutdown.
Prepare for the Worst to Minimize Risk
If the coronavirus outbreak has taught us anything, it's that we need to always prepare for a worst-case scenario and then plan even further. No one anticipated the impact of the COVID-19 pandemic, and now thousands of businesses are struggling to stay afloat and figure out their next moves because they believed nothing like this could ever really happen in their lifetime. What can you do?
If you don't already have a solid disaster recovery plan in place, now is the time to create one. If you have one, but it's missing the mark, it's time to make some changes. As this situation has taught us, you must prepare for the absolute worst in order to minimize the chances of your business facing any serious complications. If you are not prepared for anything and everything that could go wrong, you will be caught off guard when something does, as you have seen in light of recent events.
It's 2020. No one expected to be shut down by a pandemic, let alone one that has been caused by a "flu-like" virus. If that's not case in point enough for you to reconsider how "worst-case" your planning needs to go, keep reading to learn more about disaster planning and how it can impact the livelihood of your busines
The Importance of Business Continuity
Businesses aren't built on models that allow for excessive shutdowns and time spent NOT conducting business and making money. When disaster strikes, a business needs to be able to keep going, as closely as "normal" operation as possible, in order to see the least amount of impact on their bottom line and even the business itself. So many companies go out of business after a disaster or during some kind of major economic event, and in many cases, it could have been prevented with appropriate disaster planning that included provisions for business continuity.
Business continuity simply refers to the ability of your business to continue to operate on a level that is as close to typical as possible with minimal interruption. The keyword here, of course, is minimal. Any disaster situation is going to cause some level of disruption. Having an effective, well-thought-out plan in place for disaster mitigation and business continuity will simply reduce the amount of disruption that your business experiences.
It may be too late to do much more than stay afloat now, but you can certainly use your downtime to improve your disaster planning for the future.
What Should Be Included in Your Disaster Plan
There are a number of different elements that are built into any effective disaster planning strategy. In addition to outlining the disaster mitigation process and how to react and respond in the aftermath, the plan should include things like:
A dedicated planning team that is responsible for creating and executing the plan
A leadership team that will oversee leading the company through the disaster recovery process
Possible hazards, limitations, and capabilities that could be impacted by various disasters
Action plans, goals, and objectives for each potential threat as well as the plan as a whole
Training and testing guidelines that go over the process of training employees on responding to and working within disaster situations
Essentially, you need to think of anything and everything that could go wrong in your business, as well as every area that is going to be affected. That way, you can outline a strategy for responding to each potential risk for your business and have a much better chance of surviving or even just staying afloat.
Important Questions to Ask
In creating a disaster plan and incorporating all of the elements listed above, there are some questions that you will need to ask yourself to ensure that you have covered all the bases. Put all of this in writing if you haven't already so that you have it in the future or so that others can find it in case you aren't around.
To create an easy-to-follow plan, ask yourself the following questions:
What is the specific threat or type of threat, and how likely is it to actually happen?
How big of an impact would this have on the business?
Which team members are responsible for training on and executing the disaster plan?
What kind of impact(s) could this disaster have on the business?
How will my business respond to this situation?
What repair or recovery may be required?
Is there any necessary follow-up that has to be handled?
How Can Outsourcing Help?
Outsourcing your disaster planning and mitigation solutions to a third-party service can provide a lot of benefits to your company. While many businesses have spent years building an operation that is fully independent with everything in-house, we are quickly learning that this may have been a dangerous path to take. Now, when a business is shut down like they all are due to the COVID-19 epidemic, every single aspect of their business is dead in the water. That includes marketing, sales, and so much more.
With a third-party service to assist in disaster planning and recovery solutions, you can spend more time and effort where it is needed while knowing that your business is taken care of. Plus, outsourcing allows you to eliminate the fixed cost of having in-house staff handling various aspects of disaster mitigation, such as marketing operations management or other tasks. You'll find other benefits, as well, including:
Dedicated Experience and Service
Working with a company that specializes in crisis management and disaster mitigation, as well as those who are experienced with it, can give you more peace of mind that your business is in good hands. Third-party services that are experienced in providing solutions specifically for streamlined, integrated operations are more valuable now than ever because while you're trying to figure out where to start, they're already planning on how to keep your business moving through this pandemic.
You have to think about what your team is (and isn't) capable of on a day-to-day basis when business is disrupted. Take the current situation, for example. Is your team, from a remote setting, capable of delivering the same level and quality of work as they have in the past? Is it worth it to continue to keep your marketing operations staff at full force or should you scale back and consider outsourcing to streamline things until the lockdown ends and you can get your business back on track?
Any third-party service will have the dedicated experience that you need to maintain things at a lower cost. They will be able to help you identify important areas of focus and make sure those areas are tended to, no matter what type of disaster you might be facing.
Secure Storage and Management of Your Business Files
In the case of outsourcing to cloud storage services, companies will be able to trust that their business files and software will always be protected from business interruption. The fewer disruptions to your day-to-day operations when a disaster happens, the better. Having your files, or even your entire operation, hosted in an offsite server can change the way that you do business when there is a major disruption. More importantly, it can give you a much better chance at staying alive in an economy where nothing is certain.
Third-party hosting solutions are one of the greatest resources on the Internet for businesses today. In addition to providing a secure, accessible solution that has almost no downtime, they also provide an array of disaster planning and mitigation services that will help any business stay on track and keep as much moving as possible. The Internet gives you the opportunity to keep your marketing efforts going, if nothing else, and you should capitalize on that. This is where third-party marketing operations partners can come in handy.
Reduced Operating Costs
In times of crisis, budget is always a primary concern. Profits are down and when business is shut down, they may be out entirely. Therefore, the less that you can spend to stay afloat, the better. Outsourcing select operations or management duties allows your business to keep things moving without spending a small fortune on in-house staff salaries, day-to-day operating costs, and other expenses. When you are counting every penny, this can make a big impact in your budget and your bottom line.
Fixed costs are always a struggle for companies that are dealing with unreliable profits and expenses. In a time of crisis, the fewer costs your business has, the better. Forget about the image and other attributes that come with having in-house staff to handle everything because right now, you can't afford to work for the sake of the image. You have to work for the life of your business, and the best thing that you can do is reduce your operating costs as much as possible.
Marketing Operations: One of the Critical Elements of Your Disaster Plan
When a business is shut down, there isn't a whole lot that can keep it afloat, let alone help it keep moving. Of course, in today's digital world, a physical lockdown doesn't entirely shut things down. It just changes the way that you do things. Therefore, you'll have to include alternate plans and strategies in your disaster planning to make sure that the things that need to keep going, will.
Marketing Operations refers to the overall function of marketing within a business, including the processes, people, and technology solutions that allow marketing to operate on a consistent basis and to do so efficiently and while driving results.
This is an end-to-end optimization effort that covers everything from planning to execution, as well as metrics and analysis of the efforts after the fact. This process helps create a solid reputation by integrating all aspects of your marketing strategy, including metrics, best practices, business processes, reporting, and more.
Even when you can't conduct business as usual, you can still work on building your brand authority and your visibility within the highly-competitive online landscape. By understanding what marketing operations actually can do for your business, you will be able to capitalize on improving business processes and analyzing current efforts to ensure that a business can (and will) stay above water in even the most precarious of situations.
Protect Your Company from Total Disruption with FuseBox One!
The Marketing Management Platform and Digital Project Manager tool are designed to change the way you handle your marketing operations. Investing in a third-party service like ours not only saves money and streamlines your efforts, but it allows you to carry on without major disruption, no matter where the COVID-19 pandemic takes us, or whatever else comes your way in the future.
Sometimes, taking care of things means finding other people that can help, and that's exactly where we come in. Stop spending a fortune on in-house marketing operations and improve your company's flexibility so that no matter what happens, your marketing operations can carry on, uninterrupted, and your business can have a chance at survival during these difficult times.
Resources:
https://www.businessnewsdaily.com/7327-disaster-plan-tips.html
https://www.thebalancesmb.com/disaster-recovery-planning-goals-and-objectives-2533757