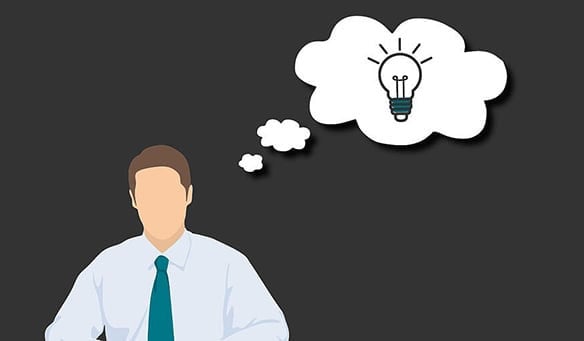 How Much Money Is Your Business Losing by Not Integrating with Business Intelligence Solutions?
One of the biggest selling points of business intelligence is that it provides huge cost savings for companies that have been attempting to manage their business operations from multiple platforms or through a variety of processes, and can now streamline them all into a single platform or process. Therefore, we feel that it's important to take a minute to discuss exactly how much money, both in hard and soft costs, your organization may be losing as a result of not streamlining your BI solutions.
Streamlining and integrating your marketing and sales efforts can provide a lot of potential cost savings and ways to reduce expenses. You will be able to save time and effort on your campaigns and invest more energy into actually taking care of your customers and your business. This can all be done with the peace of mind in knowing that the business intelligence solutions that you choose are taking care of all of the day-to-day operations and giving you a solid base from where you can market and grow your business.
Keep reading to find out how you can stop wasting money on marketing and CRM by choosing an integrated business intelligence solution, and where to look to see just how much money your business is losing on its marketing efforts without these platforms.
Hard vs. Soft Expenses
In order to understand where you are losing money, you have to be familiar with the different types of expenses and costs within the business. Although an expense is an expense, there are some that are going to be easier to manage than others. For example, hard expenses are those that are often paid directly to a vendor or another party. These are actual funds spent on direct business activity, hence the term "hard" expenses.
Hard expenses are things that you have to pay for as a business owner, or items that are coming from the bottom line to cover other services or vendors that you work with. Soft costs, on the other hand, are more about daily operational costs and expenses. These are usually intangible things like technology expenses, photocopies, office expenses, and other related costs. Essentially, you can assume that a hard expense is money you are paying out to someone and a soft expense is money or resources that are used to run the business on a day-to-day basis.
Regardless of whether an expense is hard or soft, you will need to be aware of it so that you can figure out how to better manage those costs and figure out how to cut those expenses when you are integrating new business intelligence solutions. Business intelligence offers a lot of perks, but the fact that it can help streamline and reduce your expenses is going to save you a lot more money than you realize, which all goes straight to the bottom line.
How Much are You Spending on Vendors and Vendor Management?
One of the areas where businesses are usually hemorrhaging money is in their vendor management and the sheer number of different vendors that they use for various business products and services. Think for a minute about how many vendors your company does business with. How many of them offer duplicate or similar services and support? What could you integrate and combine to reduce your expenses?
If you take a hard look at vendor management, you'll likely see that you will find a variety of different solutions that are cheaper than whatever you are currently doing. Most companies hire vendors, one after the other, and never really put any kind of management or strategy in place for dealing with those vendor accounts. As such, it's easy for a business to get out of control with spending quickly when they aren't on top of their vendor management.
With the right business intelligence and CRM solutions, you will be able to manage your vendors more effectively from the same interface where you handle all of your sales and operational tasks. Having an integrated system like this will allow you to identify inconsistencies, duplications, and other situations where you might be overspending on vendors but weren't aware in the past. Organizing your vendors is a great way to cut costs when you are integrating with business intelligence solutions.
Because you acquire vendors as you need them, it's often hard to keep track of who your business has on call and what services are already in use. Sometimes, companies end up duplicating vendors due to an immediate need or because they don't have a central database that manages all of the information. Your company might be spending a small fortune on vendor management, but when you integrate with business intelligence solutions you will quickly be able to spot the inefficiencies and overspending so that you can curb your vendor management costs.
The Benefits of Integration with Business Intelligence from FuseBox One Marketing Management Platform
When you choose to integrate, you'll find more than cost savings and fewer expenses. There are a number of perks that come with adopting business intelligence solutions like those offered through the FuseBox Marketing Management platform. For starters, you will be able to manage all of the operational and sales aspects of your business from one place. You will have a dedicated, interactive, user-friendly platform from where you can manage your day-to-day operations and your operational tasks and expenses.
Marketing is one of the biggest aspects of business intelligence, and it has become quite the measured science as of late. With analytics and marketing intelligence taking the industry by storm, platforms like FuseBox One Marketing Management Platform are designed to step up and deliver a solution where you can integrate the most effective marketing solutions and monitor your campaigns for effectiveness every step of the way.
Integrating business intelligence into your business with this platform offers plenty of other perks, in addition to providing a more automated, hands-off solution. Some of the biggest advantages that customers enjoy when upgrading to this solution include:
Legal and regulatory compliance to brand standards and safeguarding of your brand profile.

A one-stop marketing and sales shop that has all of the resources and tools that you need at your fingertips.

Improved customer engagement and increased response rates from personalized marketing campaigns and presentations directed at individual customers or audience segments.

Complete integration with Salesforce.com to connect the marketing and CRM functions of the business seamlessly.

Creativity can flourish because the time-consuming tasks and duties are taken care of by the integrated business intelligence platform, so your creative team can spend more time brainstorming and less time on tedious tasks.
FuseBox One Marketing Management Platform offers a variety of marketing solutions and resources in the program, including things like reporting and analytics, customized templates, a variety of distribution options, and more. This dynamic platform is changing the way that companies do business, offering a user-friendly interface and customizable design so that every business can create their own unique marketing platform that will lead their business into the future.
Take Integration to the Next Level with Salesforce, Too
In addition to adopting a flexible business intelligence platform that handles a variety of the day-to-day tasks of your business, you will want to make sure that you are enlisting the assistance of other platforms that can drive sales and shape the future of your business. With the Marketing Management platform, you will also be able to embed your business intelligence into the Salesforce CRM solution, which is one of the biggest names in the sales enablement industry today.
Salesforce.com has a platform that allows you to manage customers and projects, keep track of various information and details, and monitor various marketing efforts and sales campaigns. It is the leading CRM solution on the market today and being able to integrate your business intelligence with it can make all the difference in the success of your business.
Salesforce can power your Birst solutions to provide you with accurate data and timely delivery of that data. It isn't impossible to get your own data out of the Salesforce platform and integrate it with your own BI platforms, but the best thing to do is to take advantage of the integration resources and implement a solution like FuseBox One's Marcom platform that includes Salesforce streamlining and integration, making sure that everything transfers seamlessly and that information is shared across all platforms, again leading to the streamlined day-to-day operations.
With integrated business intelligence solutions, you can transfer and connect your platforms in a matter of minutes, integrating everything into the same space so that you can analyze data and put the information to work to save your bottom line and give your business the solutions that it needs. When you integrate Birst into a platform like Salesforce, you'll get benefits like:
A better understanding of where your marketing efforts should be focused so that you can make more appropriate marketing decisions.

Accurate and timely performance information can provide valuable insight on the various stages of the sales process or day-to-day operations that can change the way that you do business.

More insight on marketing channels that need your attention or that can provide you with additional revenue that you may not have expected to find elsewhere.

Helps improve communication and set expectations so that everyone is on the same page and transparency is paramount. This kind of visibility can change the way that your company does business and can lead to much more future success for the organization.
Work Smarter, Not Harder, for the Future of Your Business
When it comes to business, it's always about working smarter. Business intelligence solutions are designed to take all of the hard work out of managing the marketing and day-to-day operations of your sales and customer management solutions. You will find a variety of features and integrated solutions in these platforms, including the fact that they can be completely customized to your specific business needs, allowing you to create a business intelligence solution that is just for your company.
The future of business is in technology. From marketing to sales, and even with customer relationship management (CRM), you have to capitalize on platforms that will manage and streamline all of your data and information so that it is easy to find, easy to interpret, and easy to put to use for your organization. Having an integrated business intelligence platform saves a lot of time and effort for your team and gives you a way to grow your business and reduce your operating costs at the same time.
It's not often that you can grow the physical business while still decreasing the bottom line, but with integrated business intelligence solutions for marketing and customer management like FuseBox One's Marketing Management Platform with Salesforce integration, you can trust that you will do exactly that. Streamline all aspects of marketing and customer management in a single place so that you can reduce redundant expenses and increase efficiency from the top of the business and work your way down.
The Bottom Line
Every business can benefit from streamlining their business intelligence solutions and operational processes in a single platform. Plus, these platforms often include all of the templates and tools needed to create a strong brand message, product design, and more. There are a number of ways to customize your professional materials and project management tools and resources. Plus, this is all integrated into a single platform that handles every aspect of your marketing and sales efforts so that you can streamline and cut costs.
With FuseBox One and its marketing management platform, you can integrate your business intelligence solutions to ensure that your team is ready to take on the future of business. We understand the value of having reliable data, easy implementations, and integrated solutions that can take your business to the next level. Contact us today to discuss your business intelligence solutions and how we can help you get more with a comprehensive, integrated platform and a forward-thinking approach to business.