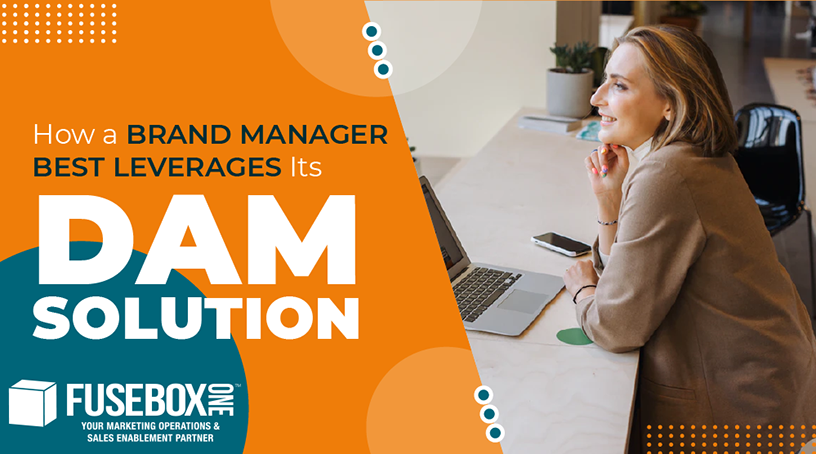 The role of the brand manager is to ensure that the company's brand integrity is maintained across all platforms. They work to ensure that all of the products and services from the company that falls under their purview resonate with customers and potential customers.
However, that is just one aspect of their job. They also collaborate with various departments in the company to ensure that the brand strategy is aligned. This often includes work with the finance department, product development, sales, and marketing. The goal is to ensure that the brand remains consistent with all of the departments within the company.
In addition to working with internal marketing, they may also work with external marketing teams. They may have to liaise with freelancers and in-house marketing and designers to ensure the vision of the company's brand is maintained. Brand managers work to understand the consumer and draw on research, trends, and data to help improve the marketing and products. They pay attention to social media to get a better sense of how people are talking about the brand, as well.
If this all sounds like a lot of work, it is. Brand managers will want to leverage a digital asset management system, as it can make their work and the work of others much easier.
What is a DAM Platform?
Digital asset management systems have become one of the most important tools to use in any type of business. Most companies today utilize a large number of assets for marketing purposes, and it can be difficult to keep all of those items organized. The system can organize all of those items in a single location to make them easier to find and use.
The system can offer more than just organization, of course. The DAM platform makes it easier for those working for the company to store and use various assets, create and distribute marketing materials, and more. Some of the available platforms provide additional capabilities that can make them even more beneficial. Brand managers will want to leverage all of the capabilities of the DAM to get the best results.
The Tech Keeps the Company Current
Companies today can't sit on their laurels for very long. The business world and technology change quickly. Your company's data volume will continue to grow and become more complex. Organization of assets will become more difficult unless a DAM system is in use. Without one, the company could start to fall behind the competition.
The information landscape will change and new technologies and media will be introduced that companies will need to use for marketing. Having a full-featured DAM system in place now ensures that companies are not left behind and can better take advantage of new opportunities when they arise. The DAM solution, and keeping up with the changes in marketing, can help brand managers keep their companies at the same pace—or ahead of—the competition.
Proper Documentation for Product Development and Marketing
Product development ties in closely with content and brand images. Whenever a company is developing a new product, whether it is a consumer good, an app, or even a service, documentation is required. Additionally, many assets the company already has in place can be used with the new product. This includes things such as logos, icons, and even packaging elements.
When new documentation, manuals, and marketing materials are being created, using assets already available helps to ensure consistency in the brand and saves time. The DAM will also ensure that all of the approved assets have the correct intellectual property information and rights usage attached. All of the required documentation can be included for each project to ensure that all of the information is located in one easy-to-access location. The addition of meta tags helps with this. The brand manager should make sure they are used properly.
Collaboration Across Departments
The DAM system can help to improve collaboration efforts across departments. It can even allow for collaboration with third-party agencies and freelancers. Permissions can be granted for access to certain areas of the DAM platform, which can help to speed up the collaborative process. Rather than having people from other departments continually email and request access to certain content, they can be permitted to access the elements they need for their part of the project.
Many of the solutions available provide brand managers with the capability to get real-time information on projects. The projects can be tracked from start to finish. All of the assets are in that one easy-to-access location. Creating, storing, and tracking assets has never been easier. This is helpful for the marketing department, as well as the brand manager.
Version Control for the Assets
Brand managers need to be sure that the right assets are being used on the content that's being created and shown to clients or customers. However, when there are multiple projects and multiple versions of assets, this can prove to be difficult. There could be early versions of the company logo, for example, that have been changed. However, if companies aren't using a DAM solution that offers version control, there is a possibility that the wrong version of the logo will be used.
In some cases, this might be a minor difference that will be difficult to notice. This is often the case when the wrong logo is used by in-house creators. However, when the creator is a freelancer or someone from another agency who may not be familiar with the intricacies of the logo, it could have come a larger problem. They could create marketing content that is using the wrong version of the asset. If this is not caught in quality control, it could mean that incorrect content is being put out into the world. This could be an embarrassing mistake for the brand. It could also be costly and time-consuming to fix.
The best DAM systems will have version control, which can reduce the risk of this problem. It will ensure that everyone is using the correct version of the asset. While this might not seem like a massive problem, it could cause the brand managers some major headaches.
Consistent Branding for All Content
Along the same lines, the DAM system will help to make sure that all of the content that's being developed will have consistent branding. Whether it's a printed advertisement, an online ad, video, or any other type of content, brand managers are responsible for making sure that there is consistency. The DAM ensures that tracking and using the marketing assets is simpler. It helps the company to be more productive and efficient, and the brand manager will know that the visual branding will be consistent.
Updating Old Content to Reflect New Branding
Brand managers can leverage the older content that the company has already created as a means to help save time and money. However, there is a good chance that this old content used old assets. The DAM makes it simple to find the latest version of the assets that need to be used as replacements in the content.
Why is it a bad idea to use old content that has old branding? It can send the wrong message or be dismissed because it looks like older content. It doesn't provide your company with the consistency it needs, and it is a bigger problem than most think. The DAM will make it much faster and easier for the creators to find the right assets they need to use to remain consistent with the company's current branding.
Repurposing Videos and Other Content
Another way brand managers can leverage the DAM is by repurposing the various assets and content that have been created. Doing so will help to further the brand and produce more content with a lower expenditure than creating all-new content.
For example, the company might have made videos for YouTube and their own site. The videos can be cut down into shorter clips and used in social media messaging. GIFs could be made from the videos, as well. Doing this provides far more value and a greater ROI for this type of content.
However, they shouldn't stop with just the videos. There are countless ways to repurpose content. If the company keeps blog content as part of its assets, it could be gathered into a free e-book to give to customers and potential customers. Information from the blogs could be used to create infographics. Current infographics could be used for newsletters or to create new blogs.
Brand managers can work with the marketing team to develop a wealth of new content in a fraction of the time it would usually take. Keep in mind that this can be done with all content going forward, as well. The additional content created can then be doled out slowly over the course of months.
Improve Business Intelligence with Analytics Tracking and Reporting
The best DAM platforms will provide your company with analytics tracking and reporting, providing the brand manager with deeper insights into the business. The system will provide brand managers with information on which assets are being used most often, and which assets are providing the best results. See what does and doesn't work, and which assets might be underutilized.
This awareness can help the brand manager and marketing managers to have a better understanding of what should be done with their assets and marketing campaigns. The knowledge will help to make future campaigns more successful.
Branded Email and Social Media
Often DAM solutions will have email solutions baked into them. Email remains one of the best ways to communicate with customers, but some companies are not utilizing email efficiently. With a DAM system that can provide assistance with email campaigns using copy and paste templates, the process is faster and easier since employees can easily search for the perfect asset. Because it's connected with the digital assets, it is easy to bring in the assets that you want to use with each of the emails.
What about social media? Brand managers need to be acutely aware of what's happening with the company's social media accounts. This includes more than just what people are saying about the company online. It also includes the content that's being created and pushed to these sites. If the company has poor content, it can muddy the brand messaging. A great DAM system will allow users to quickly find the ideal branded social media assets to use.
Consider how much time this could save. Instead of the team members needing to search for the perfect photo, graph, or other assets to include with each social media message, they will have a collection from which they can choose. It's easier to find the right asset for each post. This is not the only time-saving benefit, though.
It's also possible to automate the posting process across multiple channels. This will vastly reduce the amount of time that is being spent on social media posts. Integrating social media with other aspects of marketing is essential in today's business world. It is no longer possible to consider social media an afterthought. It is a major part of doing business today.
Increasing Conversions with Personalized Content
Brand managers realize that customer satisfaction and engagement are critical. They also know that customers often feel insignificant when dealing with a business, particularly when that business doesn't treat them well. The goal of a strong brand should be to make sure that the customers feel a sense of community and belonging with the brand. One of the easiest ways to do this is through personalization.
Personalizing emails, postcards, flyers, and other marketing content is easier today than it has ever been. With the right DAM solution in place, personalization can be done in a matter of minutes. Personalized messages tend to get read more often and this can lead to more sales and increased brand loyalty. While it might seem like a simple thing, it can make a difference. Brand managers will want to leverage their DAM to take advantage of this.
Proper Use of the DAM Platform Will Reduce Unnecessary Costs
The DAM systems help companies to reduce many costs. As noted above, keeping the assets organized and easy to access means more productivity and efficiency. Reusing assets, ensuring the assets used are correct, and automating various practices will help to eliminate the menial tasks, so all departments can collaborate and work better together. Without a DAM tool, it would be difficult for brand managers to create the consistent identity that the brand requires.
Find a Quality DAM Platform
Digital asset management platforms can make the job of brand managers easier, not to mention the jobs of anyone who has to work with a company's digital assets. There are many DAM solutions on the market today, so it's important to find the one that will work best for your business's needs. Take the time to look at the various features that are available before committing. Consider what features are most important for your needs and that will help the brand manager the most and find the right solution.
Need Help With a Solution?
Resources: https://merlinone.com/dam-the-most-important-part-of-your-business-strategy/
https://brandfolder.com/blog/5-steps-to-leveraging-a-dam-system-to-make-old-content-engaging-again
https://www.wedia-group.com/dam/how-to-maximize-the-usage-of-your-video-with-the-wedia-dam/
https://merlinone.com/how-to-identify-and-leverage-brand-assets/
https://www.cmswire.com/digital-asset-management/how-dam-protects-brand-integrity-throughout-the-enterprise/