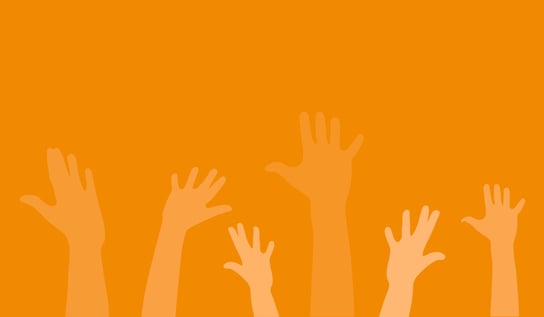 As the future comes, it brings innovations that update older technologies to make marketing more effective. This means that, every day, new tools and marketing strategies are developed, and many of them may help you reach more customers. As a business with a marketing team, you might be finding yourself in need of more and more resources just to keep up with all of the diverse ways you can reach out to customers.
It can be a lot of work, and if its improperly managed, you can waste a lot of time and effort trying to implement these new strategies. Wouldn't it be easier if you had an on-demand solution? One that you could automate marketing features, set up new tools, and develop a system so that all teams are on track and updated at all times?
A marketing management platform is precisely what you need to keep up with the fast pace of today's ever-changing marketing world. If you can't effectively communicate new strategies to your marketing team, they can't effectively use new marketing tools. In that case, any new strategies won't help your business thrive.
A marketing management platform will help you communicate to your marketing team and make new content and assets easier to find. If they're easier to find, they're easier to use.
And without a marketing management platform, your teams and departments may fall behind in their communication efforts. As Abraham Lincoln once said, "A house divided against itself cannot stand," and this is just as true for a business as it is for a nation. If your marketing department or team can't communicate with the rest of your business, you won't be getting the highest return on your marketing investments.
Think About Investing in a New Management System
If you are in an industry that struggles to keep up with today's marketing and advertising demands, Fusebox One's services are equipped to give your business the spark it needs to grow stronger. When you invest in updating your management systems, you'll be addressing the baseline issue that stops you from making the most out of innovative marketing tactics.
Even if you are trying to keep up with current marketing trends, you may have a lot of content and assets to manage in your business. A marketing asset management (MAM) can help you better organize your business content. It can help streamline internal communications while simultaneously making your marketing team more efficient.
In fact, everyone can benefit from an on-demand MAM solution. If you have content stored, a MAM can help you manage your business archives.
While a business can operate without some innovating, you won't be reaching the highest levels of success you could be pursuing. Don't let your spark blackout; invest in today's most comprehensive marketing system so you can meet the requirements of tomorrow.
The Benefits of Asset Management
There are a variety of benefits a company can receive once they start managing their assets with a smart MAM system. These gains can be implemented by any industry that invests in asset management systems and they can be completely customized to meet individual business needs.
Let's explore some of the over-arching advantages a company gains from implementing a MAM.
Personalization and Consistency
Your business has a brand, whether you're a professional bookkeeper or a small businesses person selling hand-made goods. You likely have a logo and certain aesthetic elements that you associate with your business.
This is an excellent way to you stand out amongst the competition. All these elements you use to make these marketing tools are your business assets.
When you use a MAM from Fusebox One, you can make templates that include all these essential branding elements. You can use these templates to make a variety of posts for internal and external business communications. This means branding emails, social media posts, blogs, and even general website content.
A MAM can make it even easier to reach out to your customers in these ways, and more, while also keeping your brand more consistent across all platforms.
Automation
A MAM can also help automate marketing content. By setting up templates with your assets in the MAM system, you can train the program to generate original marketing content. All without having to waste your or your marketing team's time with busy work, like continuously having to remake newsletter formats each time you send out emails.
Set up your template and make the changes you want, whenever you want, without much of the extra effort it used to take. This will also keep your communications with customers more consistent.
Same time while automating the creation of original marketing content and let your marketing department or team focus on more important things. Instead, they can focus on implementing new marketing strategies and doing critical market research.
Better Data Management
While you start automating some of your marketing team's jobs by creating new marketing content with MAM templates, you're already saving a lot of valuable time. However, this is not the only way a marketing asset management system can help your business as a whole.
Many businesses struggle with general asset management. Employees can spend a lot of time looking for content in your archives and wasting time looking for references or instructions that should be easy to find but aren't. The more employees you have, the more time this wastes in your business.
Not to mention, if business assets are challenging to find, that content could be forgotten entirely. If so, it is a complete waste of the capital and time it took to create or buy that resource in the first place.
Implementing a MAM into your business can solve all of those organizational problems. You can add essential information to documents and assets with notes containing vital information, and you can keep track of all your data.
Meaning if you have a document unexpectedly corrupt, you can address the issue faster. This system will also make it easier for employees to find the content they need faster, freeing up more time for essential work!
The Top Six Industries that Need Marketing Attention ASAP
1. Financial Services Industries
Each industry has its own issues and benefits, however, there is a particular quirk of the financial industry that is not a common concern for others. That is a need for the customer to have complete trust in the discretion of the business with some important financial decisions. This is in tandem with the assurance that any financial information they share will be kept private.
This industry also requires businesses and financial services professionals to have consistent conversations with customers, sometimes for years or decades. This means that you need to have personalized communications, that can dictate tailor-made financial solutions that fit each customer.
And according to Business.com, building personalization with financial clients is crucial because it builds trust and loyalty, which leads to high customer conversion rates.
Why Financial Service Businesses Should Consider Investing in a MAM
If your business is in the financial service industry, you should consider how all the benefits of a MAM can help your business become more effective at enticing and keeping customers. You can more easily brand your communications with easy-to-use templates provided by a Fusebox One MAM service. And, with edits, you can use these formats across many departments and for many clients.
Increase your company's customer communication effectiveness and use a MAM to make more consistent messages. Set up an e-mail schedule when a client isn't in contact for a while for better client outreach.
Or you can even schedule personalized messages during the holidays or for birthdays. This can help you personalize communications without having to add more stress to your or your employees' busy days.
2. Retail Companies
The biggest hurdle retail owners face can be summarized in a simple question: How do you stay consistent with your branding across all of your national or global locations, while also allowing each franchise to create locally curated content that speaks to their direct customer base?
An all-in-one marketing management platform is the best way to maintain both aspects at once. You can make templates that are easy to use and spread across your business. This way, you can create new marketing content while keeping your business branding consistent.
A MAM will make it easy to make those key adjustments to different branches or franchises of your business. Take the stress out of creating new marketing content and start focusing on making new marketing strategies instead.
Why Retail Companies Should Consider Investing in a MAM
The biggest hurdle retail owners face can be summarized in a simple question: How do you stay consistent with your branding across all of your national or global locations, while also allowing each franchise to create locally curated content that speaks to their direct customer base?
An all-in-one marketing management platform is the best way to maintain both aspects at once. You can make templates that are easy to use and spread across your business. This way you can make new marketing content while keeping your business branding consistent.
A MAM will make it easy to make those key adjustments to different branches or franchises of your business. Take the stress out of creating new marketing content and start focusing on making new marketing strategies instead.
3. Professional Service Industries
Selling services may be a bit different from selling products, but when it comes down to the basics, you're still interested in selling and sales. Sales enablement is a fairly new operating system in the world of marketing, but the businesses that have been able to successfully implement sales enablement strategies have made waves in the marketing world. They've proven that sales enablement can increase efficiency and customer satisfaction.
Why Professional Service Industries Should Consider Investing in a MAM
If you are a mechanic, plumber, pest controller, babysitter, carpenter, or contractor, you are in an industry with the most potential when it comes to maximizing the use of your marketing systems.
Think about all the ways you could be marketing your service better. How you could be implementing your brand in the social media sphere or in general communication with customers.
Having consistent branding on your social media, website, and even internal communications makes your business look more professional. This immediately builds trust with customers, especially if you have to enter their homes to render your service.
Consistent marketing can also help you stand out from your competitors who are also struggling to implement successful marketing tactics.
Stand out and reach more customers when you invest in a MAM system. It can help you customize and unify your various marketing tactics while also increasing the efficiency of your business.
4. Non-Profit Organizations
Believe it or not, non-profits have to work fairly hard to stay on top of their business-oriented goals. It can be argued that they must work even harder than registered businesses since they rely 100% on donations and gifts for financial support. Without the aid of the community, the organization makes no money. Like other industries, non-profits rely on marketing to get their brand message across and raise support for their organization.
According to Ironpaper, there are currently only 26% of non-profit organizations that feel they have effective content marketing systems. This is largely because most non-profits must rely on the technologies donated to them, which are often old and outdated. An investment in a comprehensive, on-demand marketing platform can immediately push even small non-profit organizations to the next level of success.
Why Non-Profit Organizations Should Consider Investing in a MAM
Non-profits don't have a lot of resources to expend on trying out new marketing tactics or spreading their capital and time even thinner by investing in several marketing programs. However, the organization still needs to effectively reach out to individuals to raise awareness of the non-profit's cause.
This can attract more interest to the group, which will help raise money to do the charity work the non-profit focuses on while raising the social consciousness.
Save money and time with a MAM. It's just one program that can be used throughout all levels of the organization to improve efficiency and make more effective communications in and outside the business. A MAM can also help a non-profit maximize the use of the limited assets they have to use for marketing.
And, by helping generate new original marketing content with automated template tools, you'll be saving time that's even more vital for non-profits—especially when most of your organization's workforce is comprised of volunteers. Any capital that needs to be invested to start using a marketing asset management system will soon pay for itself.
5. Healthcare Services
Many healthcare providers are funded by state or city governments, but in truth, most healthcare services are actually private practices. That means that you're worried about getting your practice's name in front of people so that they come to rely on and trust in your health care services. As a service provider, you need to be concerned about your marketing and how you're reaching new patients.
On top of that, if you run a healthcare business, you know how important it is to create personalized systems of care for each and every customer – or patient, in this case.
Besides, the healthcare industry is very fast-paced. Many healthcare employees have little time to focus on marketing campaigns, even when there is a dedicated marketing department, as you must be worried about patient care as well.
This means that by the very nature of the business, it can be tough to keep up with the essential marketing tasks that need to get done to ensure your business is thriving.
Why Healthcare Services Should Consider Investing in a MAM
Having a marketing management platform can ease the stress off everyone's shoulders. When you use a MAM, you're automating much of the marketing process. You can fill in templates that will automatically make unique content when you need it. And you can even schedule that new content to be posted to your social media or website at certain times.
The system will only need updating when you deem there should be changes. This allows you to schedule time, or work when you can, on changing and updating your marketing strategies without making it a nagging task that always needs to get done. Stand out, stay consistent, and reach more potential patients with a MAM system.
6. Fortune 500 Companies
Those at the top of the food chain are not exempt from having marketing struggles. In fact, the bigger the marketing effort, the harsher you can fall when teams have trouble staying on track and keeping up with the fast-paced market they lead.
Large companies and corporations with international branches and thousands of offices must make use of an updated system if they hope to stay at the top.
Why Fortune 500 Companies Should Consider Investing in a MAM
The content that you create for your company must be just as consistent in your home country as it is in your London or Shanghai office. Information should flow as smoothly as possible between all teams and departments so that there is never a dip in efficiency.
When you use a MAM, you are automating this process. Different offices don't have to struggle to keep up with changing formats, or accidentally stray from company standards when you provide templates that are easy to follow and edit for different countries. The marketing management system also makes it easier for companies to organize their vast archive of assets and marketing content.
With a MAM you can make it easier for different branches to use this content, and to know if the assets fit that marketplace and stand up to different regional marketing regulations.
Is Your Industry Not One Listed Above?
Then great! Statistically, your industry is better at keeping up with marketing trends than those listed.
However, this doesn't mean that your business couldn't be improved with the help of a MAM system. Consider the advantages of a MAM covered above and think about how you can increase the effectiveness of your marketing with an asset management tool. With fully customizable templates to automate original marketing content and vital data organizational tools, a MAM can help any business increase its efficiency.
That's not even considering all the other individual benefits you might find as a business when you streamline these processes and start maximizing your resources. Take a look at all the features offered by the MAM from Fusebox One, and how can help make your business more profitable.
Consider the Benefits of a MAM in Your Industry
We know that it can be difficult keeping up with the ever-evolving marketplace, especially when you're busy running your business. When you choose to invest in a marketing asset management system, you're not just investing in your marketing team.
It is a tool that can help your whole business become more effective.
A MAM that you can get with Fusebox One's services provides you with tools to make your business communications more streamlined. They also provide comprehensive tools that can help you organize your business content to maximize daily efficiency.
So, whether you want to streamline your marketing to make consistent messaging that you can use on any platform - from social media to e-mail newsletters - or if you are looking for a comprehensive organizational tool, a MAM can help.
It can be hard to keep up with the ever-changing world, but with tools to make it more streamlined and comprehensive, you can keep up with content demands to provide consistent marketing.
Sources:
https://www.peerbits.com/blog/service-industries-that-drive-the-on-demand-economy.html
https://varispark.com/which-industries-could-benefit-most-from-on-demand-marketing/
https://www.ironpaper.com/webintel/articles/nonprofit-marketing-statistics-2017/
https://www.business.com/articles/financial-services-personalization/