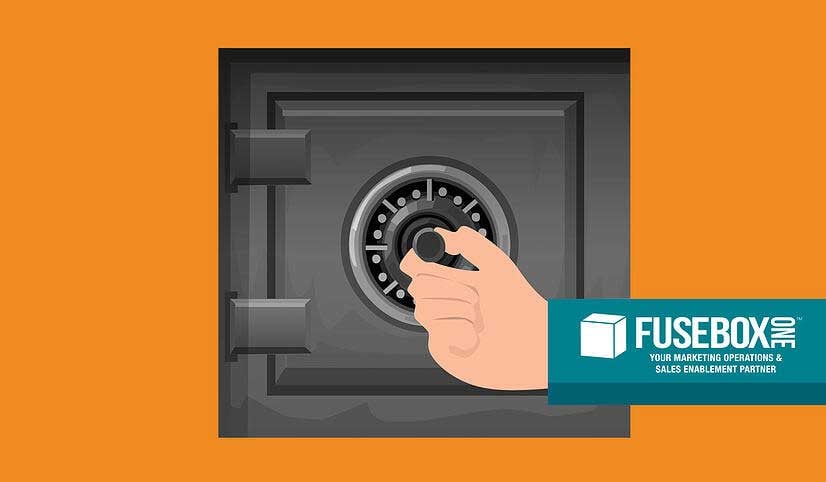 Sales enablement has been a hot topic for some time, but the conversation around it is starting to shift. Generally speaking, the accepted definition of sales enablement is anything that provides sales teams with the tools and resources they need to have a more educated, personalized interaction that is valuable to buyers.
Pay careful attention to those last words: valuable to buyers.
In 2020, and especially in light of the effect that COVID-19 has had on the economy and the way that people do business, this process isn't just about enabling your sales team—it's now about enabling your buyers to make informed decisions.
There's a lot more to the evolution of sales over time, but the bottom line is that consumers are demanding control of their buying decisions and they are insistent to work with brands that are on board with that from the start. Rather than clueless customers relying entirely on a sales professional to educate them on products or services, consumers are now conducting their own research. This means that when they do come to your team, they're going to be armed with much more informed questions and well-considered objections.
Is your sales team ready? FuseBox One can help, and we'll start by digging into the changing world of sales enablement and what you need to do to stay on track.
Sales Enablement IS Buyer Enablement
Initially, even marketing operations companies focused on the enabling of the sales team regarding the sales enablement process. Developing practices to enable sales professionals to perform their jobs in an easier, more efficient manner just seemed obvious. What many people, including industry experts, initially overlooked was how this impacted the customer and their buying decisions.
Essentially, sales enablement has always been about enabling buyers. In 2020 and moving forward, it has simply become important to put the focus on that side of the practice. Ultimately, you're empowering your sales team to better understand potential buyers. If you flip the coin, that means you're also empowering buyers by providing them with better sales staff.
When your sales team understands buyer personas and audience segments, they will be able to better predict potential questions, concerns, and objections that may come up over time. Having a strong sales enablement solution in place ensures that all customer-facing roles will have the best tools and resources to drive your initiatives and achieve the goals of your marketing campaigns.
The ultimate payoff is increased revenue, but one of the biggest highlights of engaging this process is the shortened sales cycle that is no longer a hassle, but almost an enjoyable journey, for the buyer. When your buyers are enabled and engaged, they're in a prime position for making buying decisions that positively impact your bottom line.

>>Download our Marketing & Sales Alignment Tool<<

It's a Movement, Not a Tool
The biggest thing to remember about sales enablement is that it is not another tactic or marketing tool. It's an entire movement and one that your company needs to embrace to continue to grow and thrive in the current and future state of the consumer buying journey. The various tools and tactics that you are going to need throughout the process of sales enablement will shift over time depending on what you are selling and what your ultimate marketing and sales goals may be.
However, the biggest focus is to ensure that you are focused on moving your customers along the buying journey as quickly and seamlessly as possible. You don't want to rush them, by any means, but to provide them with the tools to make quicker, easier decisions. Right now, people have less time for shopping around and trying to make buying decisions, and yet they are investing more time and energy than ever before in researching the market before they move forward. It's a bit of a paradox, but it's one that needs to be addressed.
By implementing sales enablement at every level and throughout various departments of your organization, you can ensure that by the time your buyers arrive in the hands of the sales team to close the deal, they have been given all of the tools, insight, and information that they need to make an informed decision. This can help your sales team by giving them less work to do and it can give the buyer more confidence in your brand from the outset. That kind of brand loyalty can take your bottom line to a whole new level.
Enabling Sales in 2020 and Beyond
This movement involves more than just your marketing and sales teams. To effectively execute a solid sales enablement strategy, there must be a collaboration between all of your marketing, sales, IT, and other customer-facing departments. Only when everyone is on the same page can this process be effective. In the past, it was easy to segment things and leave sales to the sales team. Unfortunately, however, today's customer demands a different experience.
That means you must start with sales enablement from the outset, because the faster that you can help buyers overcome objections, the faster you can help them through the buying journey and get them on the way to being repeat customers. Giving reps the right tools for the job is a crucial element, of course, but there are a lot of steps before your potential customers even get to the sales team where you could be missing valuable opportunities.
In addition to providing additional training and support for your sales reps that aligns with the future of the organization's sales enablement strategies, you'll also want to give them the tools to enable them to be successful in every customer interaction. There are several different tools available today, but some of the most common and useful ones include:
Local Presence: This allows reps to use sales dialers and ring from local area codes to increase the rate of connection and increase phone sales and marketing campaigns.

Sales Analytics: By looking at sales reports and metrics, managers will be able to identify how well sales enablement is working for both the sales rep and the customer, and how to make changes to hit the desired goals.

Chat Bots: These are becoming a hot choice for lead prequalification because they can use artificial intelligence (AI) to ask questions and direct people towards what they need even before involving your human sales reps.

Guided Selling Tools: Some tools can help your reps follow specific strategies or "playbooks" if you will. This allows them to be focused on the next best step in the sales journey so that they're always one step ahead.
Of course, there are dozens of different tools that you can use to engage your sales reps and enable them to get the sale closed every single time. The key in 2020 and moving forward, again, is also enabling your buyers to realize that your brand is what they need without the hard sale. Part of that includes enabling them throughout the entire buying process.
Mapping the Customer Lifecycle
Historically, sales enablement was focused on providing sales teams with the tools to engage and sway customer decisions with no real focus on when and how to engage those tools and resources. One big change in the sales enablement movement is a focus on providing resources at every stage of the buying journey:
Awareness/Discovery

Engagement/Consideration

Decision Making

Customer Success (Retention)
You must utilize your sales content at every impact point, and you need content that is tailored to that specific stage. For example, your website and PPC campaigns are ideal choices for the discovery stage. These tools ensure that people finding your brand can see that your advertising and website design are solid, which encourages them to continue on the journey.
In the engagement stage, buyers are already considering the purchase. They're aware of any pain points and are trying to comparison shop and find the best solutions. Right now, your goal is going to be to build a sense of brand authority and trust by providing value-added content like eBooks, webinars, emails, how-to videos, and more. These tools will help your salespeople have the right conversations and they will give your potential buyers the chance to gain insight and information that they need to make their buying decision.
Although it's touched on in the engagement section, the decision stage is really where the comparison shopping happens. Buyers are looking to find the best product to solve their problem, which is when case studies, buyers' guides, and similar informational tools can come in handy. You can even write up how your products or services stack up against specific competitors and add other tools to your sales deck. It's all about helping push the buyer in the right direction with their decision.
Of course, there is one more stage that a lot of brands overlook at first: the success stage. The sale isn't the end of the journey. If it's the first sale to a customer it's hopefully the start of a long-term relationship. Sales enablement also includes following up during and after the sale to cross-sell or upsell items, or to encourage buyers to return for special offers and sales promotions over time. This is done through newsletters, display ads, awareness emails, and even in-app offers and messaging for those brands that utilize apps for their customers.
By taking the time to consider how sales enablement is best conducted at every stage of the buying journey, you'll be prepared to enable your buyers to choose your brand time and time again simply because it's clear that you have their best interests in mind.
The Components of Sales Enablement
There are a variety of aspects to any solid sales enablement strategy. You have to start by taking a top-down look at the entire process and see what elements will be involved at each stage. It starts by creating context, utilizing collaborative efforts, supporting best practices, employing the best people, and defining a solid strategy for sales enablement that encompasses every facet and stage of the buying process for both the sales team and the customer.
The context of your content will require collaboration between marketing and sales.

There will need to be coaching and training programs to assist sales reps in keeping up with buyer demands and promote best practices.

There will need to be a defined strategy and process for implementing sales enablement tactics and tools.

Key players will include sales and marketing teams, along with customer support, channel partners, and even field services.
Ultimately, the components of this process come together to achieve one goal with a simple focus: the new buyer-seller relationship and the new world of consumer buying trends. Today, some buyers find themselves more informed than sellers, so your brand needs to make sure that it can keep up. Today's buyers expect you to take all of these components and create a process that allows them to have an interaction that is similar to their everyday digital experience.
Sales enablement tools will give the buyers the power that they desire, through information and marketing materials, to make the best purchasing decision. This sets the stage for the alignment of sales and marketing, which is critical to the future of every brand. It is no longer acceptable to have a sales team and a marketing team that rarely interact. Between digital marketing trends, changing consumer demands, and the sheer value added in collaborating, it's a must that departments can interact and communicate, and even collaborate, to help enable both the sales team and the prospective buyer to have the best interaction possible.
A Few More Insights
In case you're still on the fence about updating your sales enablement strategy, or you just aren't sure if the time is right, there are a few more things that you need to know. While 60% of organizations studied reported having someone dedicated to handling sales enablement, there are still 40% of companies that need a hand. If you're one of them, the time to adapt is now. With a market worth over $700 million and growing, sales enablement solutions are plentiful, and it should be easy to find what you need.
The sales enablement movement is essentially the same as the shifting customer journey: it's all about the informed, prepared consumer of the future and what you can do to keep up with them. With the right sales enablement tools and resources, you may even be able to stay ahead of the game. Ask about a free demo or consultation today and see how we can help.
At FuseBox One, we understand the ever-changing consumer market and how much it can impact your business on a daily basis. By staying ahead of changing trends and knowing what to expect, it's easier to set your brand up for success. If you're not putting your customer front and center, you need to change that immediately. Contact us now to learn more about sales enablement and other marketing operations management solutions.
Resources
https://www.bigtincan.com/what-is-sales-enablement/
https://www.ringdna.com/blog/what-is-sales-enablement-and-how-is-it-changing