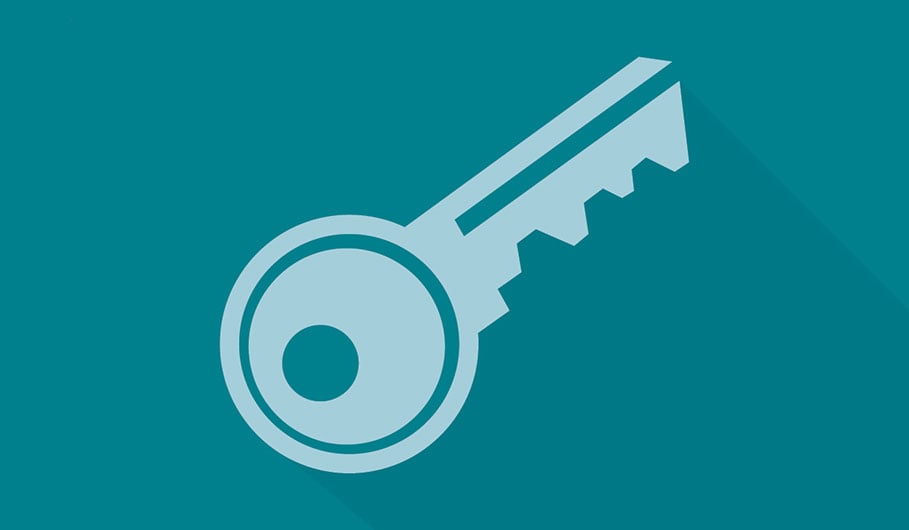 Marketing Automation Solutions for Sales Enablement and More
Integration is the key to the future of business success for any company. However, before you can invest in a strong, integrated platform that handles all of your sales and marketing needs, you have to make sure that you know what the best solutions are. That requires taking the time to learn about the key elements of integration and how things like marketing automation can improve your sales enablement and offer a better end-user experience and a better bottom line for your business.
The biggest notable difference that will help you distinguish the difference between these two processes is quite simple:
Marketing automation is used for building established relationships
Sales enablement is about creating new relationships
Both processes are critical to the success of any business in today's high-tech world and understanding how they work, both separately and as integrated tools to help your company, can make all the difference in how well they are implemented and used to their fullest extent.
The problem, for many companies that have been in the business world for decades, is that sales and marketing used to be rivals, of a sort. These two departments often butted heads because the marketers were deemed the creative, "free-spirited" types and the marketing department felt like salespeople were pushy or lacked a sense of finesse or personal image and branding. With the advent of digital publishing and the mobile web, sales and marketing became a part of the same process. Rather than competing, marketing has now taken place above sales in the funnel, focusing on generating inbound leads by attracting the right audience and building strong relationships to get potential customers ready for the sale. Thus, without the right marketing tools, your sales enablement will not be at its best capacity.
Before you can implement a solid sales enablement process and capitalize on marketing automation to assist you along the way, you have to understand both as separate entities, as well as how they work together, so that you can get a better idea of how they will generate business for your company and ensure that you are capitalizing on all of the available resources. Keep reading to learn all about marketing automation, its role in sales enablement, and how your company can benefit from employing tools that handle these processes.
What is Sales Enablement?
Sales enablement is a process that is utilized by sales professionals to reach out to customers and increase sales. Essentially, you can think of it as lead generation, as it is typically done in the form of emails, text messaging, postcards, and even handwritten letters. The goal is to enable more sales and improve relationships with customers to create lifelong sales potential.
Think about it like this. If you are going to give someone a task, you will probably also provide them with the resources and tools they need to complete that task so that they can get it done as efficiently as possible. If you ask someone to do something and provide them with no resources whatsoever, it will take much longer and the chances of the task being completed correctly are slim. The same goes for your sales team. You can tell them to go out and find sales, or you can enable them to make sales conversions.
Since the ultimate goal of most companies is some type of sale, sales enablement is going to be the responsibility of both the marketing department and the sales team. Marketing is going to provide valuable resources, such as product guides or helpful videos, that will enable the sales team to interact with and convert potential customers. This is why it's being said that marketing is now a permanent part of the sales funnel because you really cannot have one without the other.
To make the most of sales enablement, you need to consider the following elements when integrating and implementing your business intelligence systems:
Identify and agree on a set of standardized reports or data metrics that will be measured in order to assist with sales enablement. These may include things like lead generation vs. Worked leads, sales activities, deals that were won or lost, and so forth. It's important to figure out which metrics are most important and measure those.

Review your sales processes and ensure that everything is in good working order. It's easy to identify that there is a disconnect somewhere in the process, but you need to find that disconnect and address it as quickly as possible. Rather than focusing on the problem, such as a lack of closed deals, find the root cause, which could be as simple as a poor sales demo.

Make sure that all leads are qualified. The internet has created an influx of inbound contact and some companies are easily overwhelmed by all of the leads that come in on a day-to-day basis. Instead of just doling them out and wasting valuable time and resources, make sure that you have a single person responsible for qualifying leads as they come in, guaranteeing a better chance of a conversion for the sales team.
What is Marketing Automation?
Marketing automation is much more complex than the sales enablement process. It has to meet the demands of highly advanced marketing campaigns, and as a result, there will be different rules and actions involved. There are also a variety of potential action types, including creating and deleting records, syncing data with the CRM, distributing leads, and so forth. Email marketing will typically be done through a third-party server rather than coming directly from the company server like sales lead emails would and will only measure open and click-through rates.
Essentially, the process of marketing automation just involves more steps and potential actions, so it is a bit more complex. You want to have an automation platform in place that is designed to make it easy to set up automated actions and reduce the need for manual interaction with the CRM and other software solutions that are used throughout the business. Automation is ideal for onboarding and upselling, as well as for nurturing potential warm leads, and can make the entire sales enablement process easier when it is correctly employed in your organization.
This process involves coming up with a strategy for automating the various marketing efforts of your business, as well as integrating them with your CRM and other business intelligence solutions. You will be able to automate workflows and all kinds of marketing efforts, including social media campaigns and more. Automation is used to maximize the efficiency of a business's advertising and marketing efforts, while also increasing revenue. Plus, while the marketing automation tools are taking care of the tedious tasks, you can focus your efforts on areas of your business that require your direct and undivided attention.
Essentially, a solid marketing automation strategy will take as many of the human tasks involved in a proper marketing plan and automate them, thereby reducing the amount of effort and manpower required to run an effective marketing campaign. Integrating this solution with a CRM is a guaranteed way to create a solid foundation for generating business through both new and existing customers and leads. Of course, you do have to know how to do it and which platforms are the best to use.
For a final glimpse of what this process entails, here are a few best practices to keep in mind:
Collaborate as much as possible and with as many teams as possible. Marketing touches every department and you need to ensure that everyone is on board and that their input has been considered before making any moves.

Present clearly defined goals to stakeholders. Make sure that you have done your homework so that you can justify the investment in automation and a solid platform to go with it.

Prepare a solid content strategy that includes blogs, articles, and other messaging that can reach customers at every stage of the buying cycle.

Test, retest, and try again. Rather than trying to get it perfect before you roll out your marketing automation strategy, use a little educated trial and error. Analyze things as you go and see how well they work. Take note of what's effective and what isn't.
Benefits of Automation and Integration
Although there are a number of different ways that your business can benefit from marketing automation and integrating that platform with a solid CRM, some of the perks are definitely more notable than others. For starters, you'll guarantee that you get much better, high-quality leads that are far more likely to convert when you are automating your marketing efforts to reach your ideal audience. The data collected from your automation platform will allow your team to score leads and ensure that sales isn't wasting time on people who aren't going to buy.
Here are some of the other major benefits of marketing automation and integrating with your CRM:
You will be able to get a comprehensive look at your customers' buying habits and your audience's behavior when it comes to shopping and online interactions. This data is all centralized since your systems are integrated, making it easy for everyone to see exactly what customers want and personalize the experience for the buyer every single time.




Data and metrics make it much easier to know exactly what efforts are working and which ones are less successful. You can measure campaign efforts and ROI with these platforms, and you will easily see that when everything is integrated, you're spending less on operational costs and therefore always earning a larger return on your investment. Plus, the closed-loop reporting solutions are designed to ensure that the right team or salesperson gets credit where credit is due.




The ability to 'drip-feed' leads saves you from losing more than you have to. Rather than letting people slip by because you don't have the time for them, you can utilize automated lead nurturing solutions to help provide valuable information over time. This will be easy to do with most platforms and ensures that the business has access to the best potential selection of leads and future customers as possible.




You will save a lot of money and effort on marketing campaigns and attempting to nurture leads that just aren't going to happen. By letting the automated system handle analytics and lead management, you will be able to focus on handling the business while the automated marketing almost takes care of itself.




Enhanced communication and organizational tools, thanks to an integrated platform, ensure that every department will be better able to communicate with customers and do their job in terms of sales enablement. Cloud storage is also provided to ensure that everyone can access information from anywhere, no matter what type of device they may be using.




Marketo + Salesforce = True Sales Enablement and Marketing Automation
The combination of integrating Marketo and Salesforce with your FBO Marcom platform will allow you to create a dynamic base from where you will be able to automate marketing and help create better potential sales enablement opportunities. The integration allows for user tracking and monitoring, end-user customization, and controlled content at the corporate level, among other things. Salesforce is the leading CRM right now and it has a lot of benefits for your business. Being able to integrate it with your marketing automation is only going to streamline things further and help you reduce expenses and increase efficiency throughout your sales funnel.
What is Marketo?
Marketo was launched in 2007 and it is one of the most popular Salesforce integrations for marketing automation to date. Marketo offers flexible, targeted campaigns that can be launched quickly to generate revenue through automation so that your team invests less manual effort in the process. The system includes resources and tools like lead nurturing, email marketing, landing pages, forms, and even marketing analytics and metrics.
Marketo includes a number of features like Search Engine Optimization, which can help boost your marketing campaigns and give you a better chance at success. You will also find webinars and assistance, social boosts, and sales insights that can help you market and grow your potential customer base to nurture leads and create a comprehensive approach to sales enablement and business success. The entire focus is to engage prospects and customers in a more personal, value-added way than what has been used in the past.
This platform has a number of features and assets to enjoy, but the biggest factor that draws people in is the customization option. Being able to create an integrated solution for marketing and CRM that is also exactly what your organization needs is usually something that people think they can't afford. With Marketo, every business gets a completely personalized automation and integration solution for their needs, based on information collected.
How Can They Work Together for Successful Sales Enablement?
When Marketo and Salesforce are integrated, a number of different benefits can be found. Not only will you be streamlining your marketing and sales efforts, along with your CRM platform, but you will enjoy perks like:
Automatic syncing of custom fields and objects

Automatic changes reflected in CRM and Marketo simultaneously

Both systems updated when one is changed for consistency and accuracy across platforms
Marketo is among the strongest of available marketing automation solutions, and when combined with the leading CRM solution offered by Salesforce, the integration is sure to upset your bottom line in the best way possible. Aligning these resources will create a very powerful platform that is designed to conquer both marketing automation and CRM, allowing you to reach a more targeted audience and find the right customers easier than ever before. Plus, there are so many customization and personalization options with these two software solutions that companies can set up campaigns and interactive solutions that suit the specific needs of the organization.
Essentially, you're going to supercharge your sales process and ensure that your sales funnel is operating at optimal efficiency when you choose to integrate Salesforce and Marketo for a total marketing automation and sales enablement solution. You will be able to score leads and deploy campaigns based on a variety of automated processes, maintain customer information in a single place, and tailor the platform to the exact needs of your business. It truly has never been easier to keep up with the competition, despite the fact that the Internet has now created more traffic than ever before.
Since both programs are designed to offer inter-platform communication, your CRM (Salesforce) and marketing automation platform will be able to share and combine information, and when things change in one system, they will be automatically updated in the other one. Plus, the FBO Marcom integration allows users to build an automated campaign through Marketo that is entirely based on Salesforce data, ensuring that marketing campaigns are more targeted and therefore, more successful.
The Future is Integrated
Although separate departments do still exist in most companies, the organization is no longer totally divided amongst itself. Today, technology platforms that combine CRM with marketing automation and other business operations are taking the business world by storm, allowing companies to integrate all of their operational processes in an easy-to-manage software solution that can be customized to their exact needs. Integrated solutions are not just a luxury anymore, but a necessity. If your business is still wasting valuable money and resources on separate processes and departmental division, it's time to reconsider and really think about the perks of marketing automation for sales enablement and the ultimate customer management solution.
The competition is doing everything that they can to streamline and optimize their online operations. Using the available marketing automation and sales enablement tools is no longer a good idea for those who want more for their bottom line, but a necessity if the business is going to survive. People demand your attention now more than ever, and while you will have your fair share of online shoppers, you also need to be prepared for any customer that comes your way by providing them with all of the resources that they need. By having a centralized, integrated CRM and marketing automation solution, you can guarantee that you will do exactly that.
Technology in business is all about efficiency. Utilizing these platforms to streamline your sales enablement process and put your marketing and sales teams in the best position to generate quality leads is not just an asset, but a must at this point. It doesn't make sense to invest a lot of money and effort in buying separate hardware and software solutions for your marketing and sales needs because integrating with solutions like Marketo and Salesforce through FBO Marketing Management Platform is going to save a small fortune and give you all of the tools and resources that you need in a single place.
The Bottom Line
As a business leader, it is up to you to empower your sales team with the resources and tools that they will need to sell and to do so in an efficient and effective manner. By ensuring that the marketing and sales teams are communicating and sharing content across your integrated software platform, it will give you a much better chance of converting leads into customers. If nothing else, there is no sense in having three different platforms for three areas of business operation. Information can get messy or misplaced and the confusion of dealing with multiple interfaces can be overwhelming for your sales and marketing teams.
The solution is to choose an integrated solution like the one offered through FBO Marketing Management Platform. At Fusebox One, we know all about marketing automation and CRM solutions and can help you develop the best plan for sales enablement and marketing integration for the seamless operation of your business. Visit our website to learn more about our customized sales enablement and marketing automation solutions or contact us today to discuss your specific needs and find out how we can help.
Resources
https://www.leadliaison.com/revenue-generation-blog/whats-the-difference-between-marketing-automation-and-sales-enablement/
https://www.hubspot.com/sales-enablement
https://www.lean-labs.com/blog/how-to-use-marketing-automation-to-drive-sales-enablement
https://www.hubspot.com/marketing-automation-information
https://www.salesforce.com/products/marketing-cloud/best-practices/marketing-automation-software/