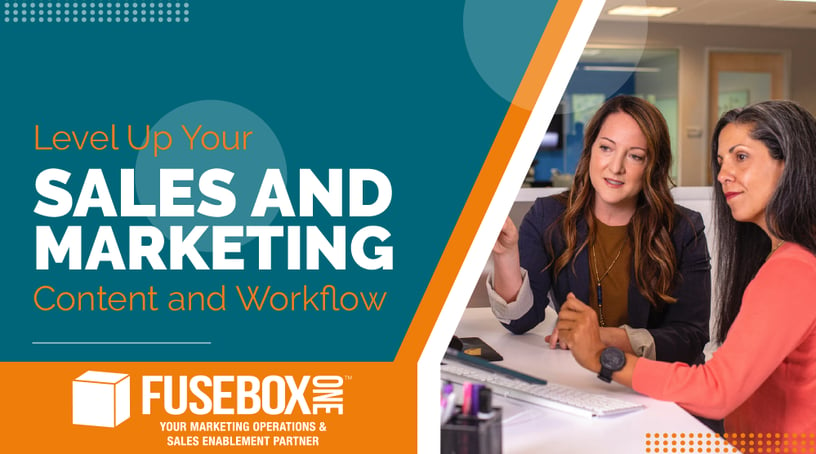 Regardless of the quality of your company's products or services, it's hard to succeed unless people know what you have to offer. The sales and marketing content created by your team needs to shine and reach a wide audience. Of course, this is often easier said than done, particularly when you are not using the best tools for the job.
Below, you will learn more about the most important things your company needs to do to make improvements to the content your company is creating and the workflow to produce it.
Keep in mind that the other types of content your company creates aside from the usual marketing, such as blog posts, still need to be high quality. They need to maintain branding consistency and provide benefits to your visitors and customers.
Use a Quality Digital Asset Management Platform
First, you will want to make sure that you are using a platform that provides help with marketing and with the management of digital assets. Proper management of content ensures that it is faster and easier to find and can be collaborated on by multiple parties complete with version numbers. You won't have to worry about losing any files when you have them stored and cataloged properly.
When your team doesn't have to spend extra time trying to find the perfect assets and elements you've already created, it will speed up the workflow and make the team more efficient. You will find that some of the best DAM systems available today can do more than simply help organize your materials, of course. They can provide help in the form of templates, creating print materials, analytics, and much more.
The DAM platforms can also make collaboration simpler. When you are working on files in the cloud, it becomes easier to have all of the required team members access the material. It doesn't matter whether they are on-site, working from home, or if they are a third-party agent or freelancer. You can create permission access to give each person the proper amount of access to the content. This will help to improve your overall workflow and efficiency.
Keep Consistent with Branding
Something that you need to keep in mind with all of the sales and marketing content is your branding. The branding needs to be consistent through all of the materials being created whether it's a blog post, pictures, videos, audio, etc. Visual content should use the same color themes, logo, logo placement, and photo qualities.
Not only does the look of the branding need to be the same, but the tone of the content and even the sound of the audio needs to be consistent. If you are building a brand known for being consumer-friendly, easy to understand, and humorous, this should hold true in blogs, social media posts, videos, etc. You are trying to project an overall image of your company.
Consistent branding and marketing help to build awareness for your company. When a customer is more familiar with a brand, they have a greater likelihood of buying from that company. Branding consistency builds customer trust and makes your company memorable.
All of these things are important because it means a bitter profit in many cases. Companies that can't seem to find their brand because of the quality of the marketing content or because they don't have a consistent message will struggle.
Brand consistency should be a no-brainer. However, many companies, particularly smaller companies, do not put as much attention into this area as they should. It holds them back. If you want to take your company up a notch or two, put some effort into better quality, consistent branding.
Keep in mind that anyone who is working on the sales and marketing content needs to be familiar with your branding requirements. You should provide guidelines for those who are on your team, along with any outside companies or freelancers that might be working with your business on the creation of content. The more information you can provide the better. It will reduce the need for revisions later.
Make Content Valuable to Customers
Another area where some companies fall flat is the nature of the content. Whether producing a brochure, a video, a blog post, a poster, or any other piece of content, it needs to provide some type of value to your customers.
Of course, the type of value it provides will vary based on the type of business you are running. In some cases, the value would be seen as helping the customer to understand more about their problems or pain points and what you can to do help them. Other times, it might be providing a tutorial on how to use a certain product or how they can make other improvements in their life. In some cases, it might be pure entertainment.
Regardless, the customers and potential customers that see it need to perceive it as being valuable to them. To ensure that you are providing value, those who are creating the content need to think like your customers. This means you should have customer profiles for ideal customers for your business. The content should be focused on these people.
Content isn't just about putting out material. It's about putting out the right material for the right audience.
Utilize Templates
One of the reasons that creating sales and making content can take so long is not just the acquisition of assets but putting those assets together in a form that works. If you don't have graphic designers working for you, it could take even longer. Therefore, you might want to consider using templates for certain projects. Templates will help to speed up the work and those who are working in them do not need to have as much graphical know-how. While it's not always as simple as "plug and play", it is still a faster way of creating a range of content. Some DAM platforms and marketing platforms will offer a range of templates your company can use.
Though the templates can help to speed the process of content creation along, do not feel obligated to use them if you have the resources to create your own content instead. However, if you do have the resources, you can consider making templates of your own that can be stored and then reused as needed. This way, you have more control over how the templates look, but you still get the benefit of the speed they offer.
Online Content Should Be Search Engine Friendly
Some of the sales and marketing content will be in physical format, and some will be digital. With any piece of digital content, you should strive to make it search engine friendly with the use of keywords and metadata if possible. While it might not be feasible to do this with certain types of content, such as physical media, it works well for digital images, blog posts, social media content, videos, podcasts, etc.
When you have search engine-friendly content, it becomes easier to find that content and information about your brand online. People who put in your search terms and keywords will be more likely to find your company toward the top of the search engine results.
Remember Calls to Action
The content you create should have calls to action in most cases. This is a request for the person who views it to "learn more by clicking here", "call now", "subscribe for more content", "share", etc. The goal is to get the viewer of the content to take some type of action that you dictate. Having calls to action on the content, even printed content, can help to increase inquiries, signups to newsletters, sales, and more. They are easy to use, so make it a point of putting them in as much of the sales and marketing content as possible.
Additionally, make it easy for the customers to get in contact with you. On material that doesn't appear on your site, make sure that you have your site's name, naturally. You should also have your phone numbers, email, and any other important contact information so that it's easy to see.
Unique and Personal
One of the reasons so much marketing and sales content fails is because people have seen it all before. They know what to expect from the usual content, and they become desensitized to it. Fortunately, you can do something about it. Rather than creating the same boring types of content over and over, create unique pieces that use quality graphics and personalization. Instead of targeting a generic "customer", you will address the customers by name on the content.
Whether it's an email, a postcard, a newsletter, or any other type of sales or marketing content, personalization gets results. People are more likely to look at, read, and appreciate something that is focused on them. They will feel more like they are part of a community rather than just another customer with a wallet.
What Are Workflows and Why Are They Important?
A streamlined workflow is meant to help your company be more productive. Workflows are part of most of the departments in the company, or at least they should be. They are essentially the steps or paths that you take from start to finish when creating and using content. Certain parts of workflows may be automated and will use DAM platforms to make the content easier to utilize and access.
To improve your workflow, you need to have a plan. A typical workflow for digital assets and content would start with the addition of an asset, filling out metadata fields, amending and editing the content, arranging the files, sharing the asset files, and archiving the files. Of course, this is a simple example, but it's the basic flow of assets through the company. When you use a DAM platform, you will find that each of these steps becomes easier and faster.
Think about the goal of the workflows being created. What is it that the workflow needs to address? You want to keep your workflows as simple and streamlined as possible. It is always possible to add more steps later if you feel the need. Consider all of the roles involved in the workflow. This will let you know who needs to be engaged in the process and who will need to have permission to access the project assets.
Consider which elements might be automated and which elements will need to have reviews or approval. This will vary based on the type of content that's being created and the company, of course.
Remember, even after you've implemented a certain workflow for your company, it doesn't mean it's set in stone. If you feel that it would be improved by making some changes and adding or removing steps, you should do it. Over time, you can perfect the workflows in your company.
Reuse Assets for New Marketing and Sales Materials
Another way to improve the workflow and to level up your sales and marketing content is to reuse the assets. Rather than creating an asset and storing it away never to use it again, you can find a host of ways to repurpose the material. This goes well beyond just your logos and fonts.
Consider other ways that you could use images that have appeared in sales materials, for example. They could be used to add more interest to blog posts, or images could even be used as memes specifically for your company. The images could also simply contain your logo and a few words of text, which can accompany a social media post. You could use the images in videos or you could create a Pinterest board for them.
Product manuals could be turned into blog posts or how-to videos. You can create infographics from materials that you already have. There are countless ways that you can use the content you've already made in new and creative ways.
Think about how this could help make things easier on your sales and marketing staff. A lot of the work will already have been done, meaning it will be faster and more cost-effective to create the new materials. Take some time to think about the materials you currently have and all of the ways that you might be able to reuse them. It's likely more than you think. This has the potential to help your company save time and money.
Always Be Willing to Rework the Content for the Campaign
The truth is that you will never be done with marketing or creating your marketing content. There will always be tweaks that can be made, changes that will make the text more appealing to your ideal customers, different images that will resonate better, and different calls of action to try. The goal is to continue working on ways to take your marketing up to the next level. Sometimes, this means reworking pieces that you have or creating all-new content.
With the ideas and tips included in this article, you can start to improve the quality of sales and marketing content you are creating. You can utilize improved workflows to help streamline your business. Be sure you are choosing a quality digital access management platform that has the features and tools needed to make this possible.
Want FuseBox One to Help?

Resources: https://blog.hubspot.com/blog/tabid/6307/bid/33665/how-workflows-take-marketing-automation-to-the-next-level.aspx
https://www.fuseboxone.com/marketing-management-platform/
https://www.smartsheet.com/content/marketing-asset-management
http://www.digitalclaritygroup.com/wp-content/uploads/2017/07/DCG-DAM-WorkflowGuide-Jun2017.pdf